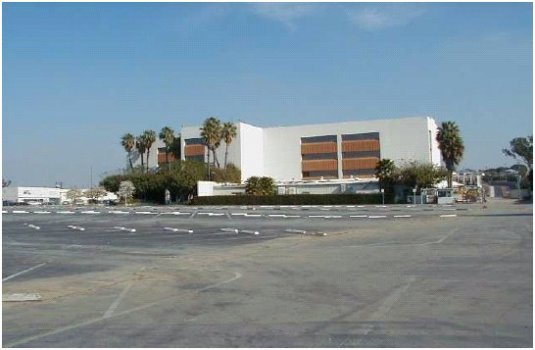 Property Description: Former Military Research Complex. Five circa-1970 buildings. Total area = app. 380,000 s.f.
Environmental Issues Identified: Asbestos in fireproofing, wallboard and flooring throughout. Lead in damaged paint. Possible soils contaminants.
Services Provided: Ellis performed pre-demolition asbestos and lead surveys, as well as a Phase I (historical records search) site assessment. Later, Ellis prepared budget cost estimates and specifications for removal of all hazardous materials.
Summary: Ellis estimated $484,000 in pre-demolition abatement costs. The lowest four bids for this portion of the work ranged from $462,000 to $502,000. Once demolition was complete, Ellis surveyed exposed soils for PCBs and other contaminants during grading efforts.
"We were completely satisfied. Please keep up the good work and quick response time."
~G. Rose, Facilities Director, Santa Monica College~