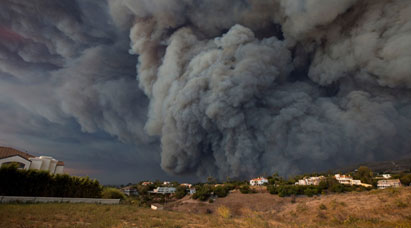 In the aftermath of the Southern California Woolsey and Hill Fires, Elllis is providing the following services at reduced cost to schools, daycare and other facilities with children present. Because of insurance limitations, we cannot respond to requests from private residents or homeowners:
Bulk sampling of damaged materials: asbestos, lead and (for those buildings completely destroyed) Title 22 Metals.
Indoor Air Quality: Smoke (UFPs), respirable dust (PM2.5) and nuisance dust (PM10), carbon monoxide and carbon dioxide.
We're responding as quickly as we can, based on the order of requests received. Facilities and schools with children present will be prioritized. Thank you for your patience.
Ellis Environmental Management, Inc.
Call Today: (310) 544 1837